Conference, Training, Height-Adjustable & Modular Multi-Conference Tables
Half Price Sale On Now - Call 856-368-9085 To Place Your Order or Ask Questions
Efficiency... Groupe Lacasse Quorum MultiConference: Where everything fits together ..
This is where you brainstorm, this is where you decide! Your conference rooms must be open for discussions. The outcome of a modern vision of what furniture should be, the QUORUM MULTICONFERENCE collection redefines the word "versatility". Our conference tables are completely adaptable to new office technologies and are available in a wide variety of finishes, sizes and shapes. It is now up to you to unlock their potential!
Technological Breakthrough
With their ready-for-use electrical connections and their wire management bases, the QUORUM MULTICONFERENCE tables will meet all your technological requirements. A real asset in a world where efficiency rules!
The Best Option!
QUORUM MULTICONFERENCE will meet all your expectations as it is one of the most complete collections on the market!
Finally, It's your Choice!
Versatile and practical, this collection blends in perfectly in any environment with its vast selection of shapes and a complete choice of Silver or Anthracite Grey bases.
Set the Table for More Freedom!
Whether your room is small or oversized, the QUORUM MULTICONFERENCE collection will adapt to your needs and to your tastes. Offered in several sizes, colors and shapes, the conference tables have a unique design. Indeed, the underside of the table surface is pre-drilled and the metal-on-metal hardware assembly with mechanical screws allows you to choose the base that most suits your needs among our wide selection. This ingenuity by Groupe Lacasse gives you complete freedom.
No Restrictions
Contemporary style. Different configurations and shapes, wide array of bases and legs, electrical/wiring management modules. Fixed or mobile, our modular tables are versatile and flexible. It is up to you to uncover their full potential! Today's conference room, tomorrow's training room.
Affordable Integrated Mobility
Our ready-to-use modular tables with optional electrical connections offer you unequalled versatility and ease of use to meet today's changing workspace requirements.
Quorum Multiconference Table Shape Options
Easy to Configure
Highly original and adaptable, the freestanding modular tables from QUORUM MULTICONFERENCE can be easily configured in a heartbeat to meet your immediate needs and requirements, each and every time
Quorum Multiconference: Multifunctional
Highly versatile, QUORUM MULTICONFERENCE doesn't just furnish the conference room. Our collection of height adjustable tables is perfect to meet the specific needs of your team. The most demanding needs are met with our wide choice of available mechanisms – electrical, hand crank or incremental – plus fixed height tables. The bases of our height adjustable tables come in two accent colors, Silver and Anthracite Grey. Both aesthetic and functional, these tables have no horizontal crossbar between the bases, allowing full clearance for knees and also creating more space for mobile pedestals for storage.
Quorum Multiconference: Simple Multitasking
In addition to blending in seamlessly with all Groupe Lacasse collections, the height adjustable tables are perfectly adapted to multitasking. Create functional and ergonomic work stations in an instant. Guaranteed efficiency!
Practical Training
An alliance of style and efficiency, our mobile training tables available in a variety of shapes give you the freedom of reconfiguring your workspace in record time. It's the perfect solution for classrooms and meeting rooms requiring constant adjustments. Light and easy to move, these tables come with or without translucent modesty panels. They can also be fitted with a Flip-Top mechanism, making it effortless to fold the top down. Class is out? Then you can simply nest the tables together, move them and store them. That's all there is to it!
Quorum Complimentary Furniture
Smart Storage Solutions
Our wide array of complementary furniture will fully meet your needs in smart storage. Lecterns, marker boards with sliding or hinged doors, mobile boards with integrated storage modules, magazine tables and more: you will find everything you need to store your devices and supplies. And don't forget, our wide selection of practical and streamlined furniture will fit in nicely with your own decor.
Quorum Collection Details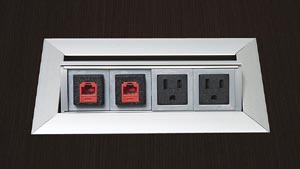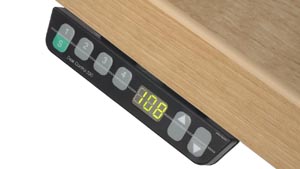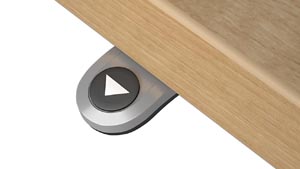 Data and Electric Modules
Height Adjustable Table Controls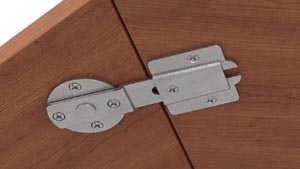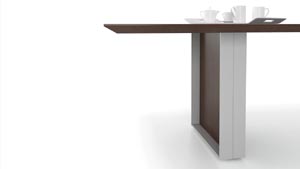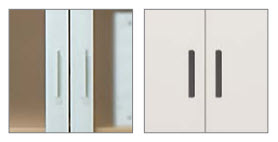 Connecting Hardware
Metal Slab Leg with Panel Insert
Handle Options

Edgebanding Options
Let Us Help You Get The Right Furniture For Your Office. Our Sales Associates Have Over 30 Years Experience Each.
We're Here To Help You - Call Now 856-368-9085 - Half Price Sale On Now
Quorum Tables Current Price List
Your Price is Half the List Price in PDF Call Now 856-368-9085 To Place Your Order
Delivery and Installation available nationwide. Call 856-368-9085 for more info. All Concept 400e is currently on sale for 50% Off.
Take Half Off List Prices in PDF.