Lacasse Harmonia Healthcare Series
Modular Furniture Solutions for all Healthcare Establishments
Half Price Sale On Now - Call 856-368-9085 To Place Your Order or Ask Questions
Lacasse presents Harmoniä, a complete offering of evolutive furniture solutions designed and manufactured with exceptional care to cover the full needs of healthcare establishments, from hospitals to long-term care facilities and clinics of all types. Waiting areas, patient rooms, nursing stations, whatever the application, our modular approach allows for fast and easy configuration and reconfiguration.
This nursing station illustrates a remarkable example of this modularity concept. This sturdy furniture solution can be moved, expanded on and reconfigured for multiple nursing environments.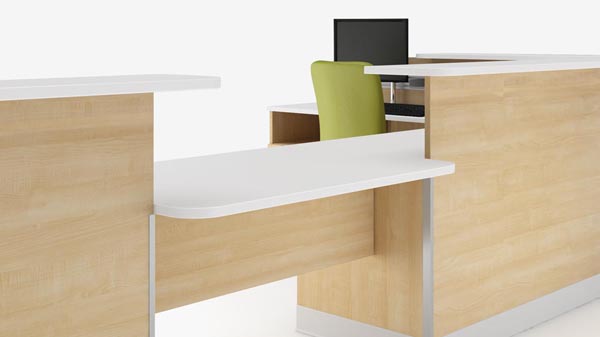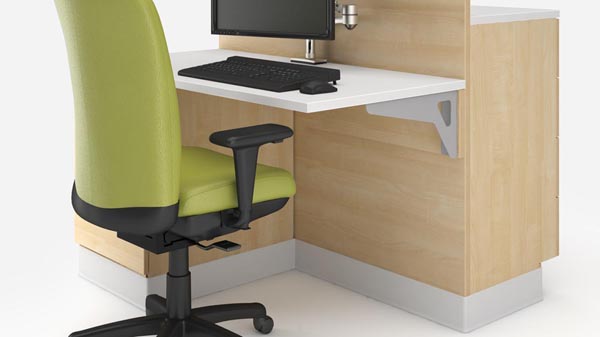 ADA* reception counter with rounded corners allows easy wheelchair access.
Rectangular surface mounted on proprietary supports for easy creation
of work spaces.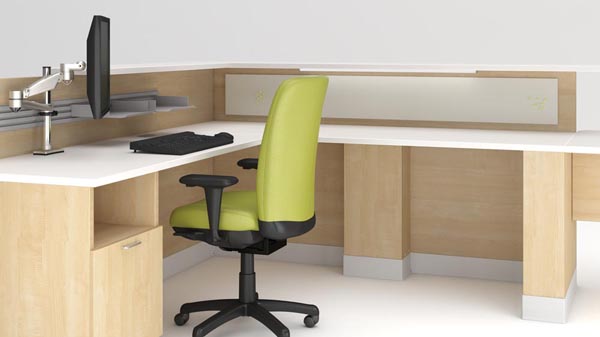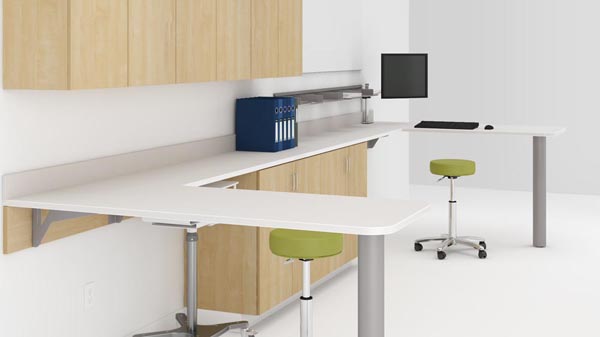 Reception modules can receive a cove molding option for strict clean
area requirements.
Wall-mounted return surfaces for improved collaborative work and easy maintenance.
This elegant waiting area clearly illustrates the aesthetics and impressive product depth of our healthcare furniture portfolio, with its contemporary reception desk, tables and seating solutions.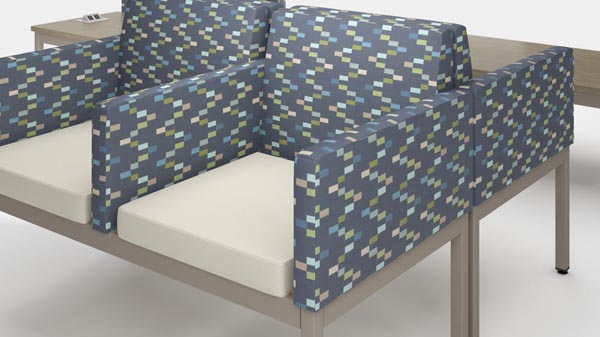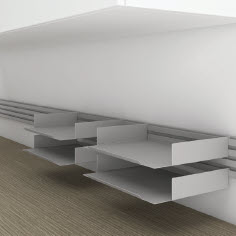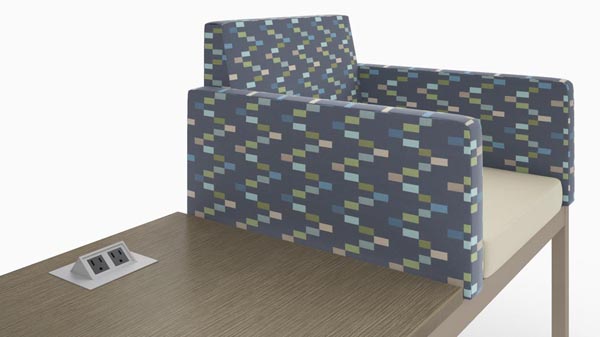 Arold Terra floating seat design allows for easy cleaning.
Harmoniä offers full compatibility with all Lacasse accessories.
Seating and table combo with cable management and electrical modules.
The exam room illustrated here exemplifies the simplicity and efficient ergonomics of Harmoniä with its wall-mounted cabinetry and consultation table.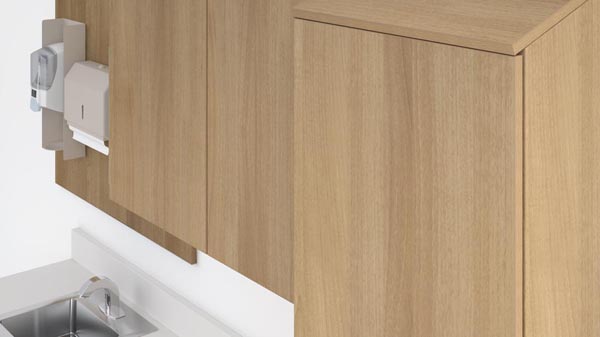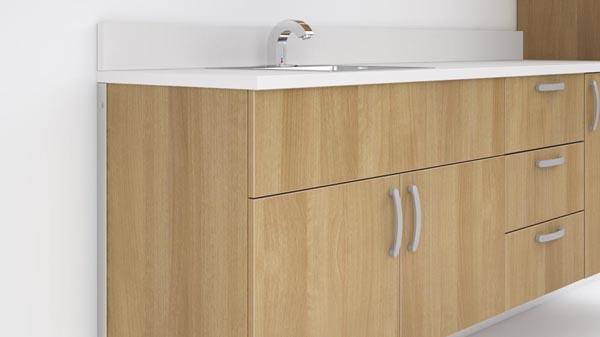 Inclined cabinetry top surfaces facilitate cleaning.
Complete wall-mounted cabinetry system meets stringent clean environment requirements.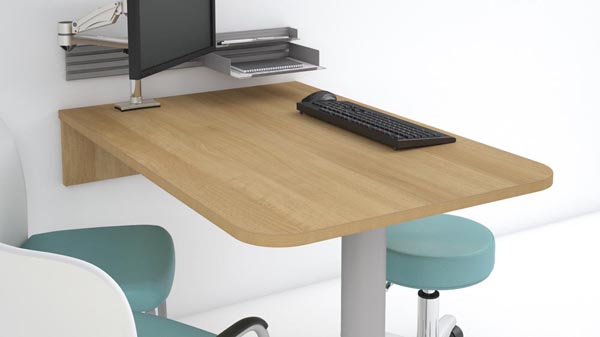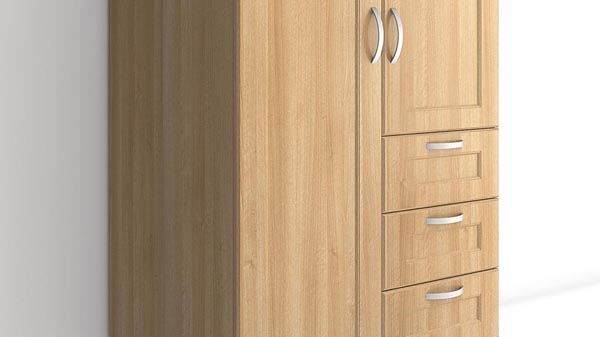 Wall-mounted rectangular surface with silver steel leg for easy interaction
with patients.
Curved antimicrobial metal handles.
The patient room demonstrates efficient accessibility and practicality of Harmoniä, with features like whiteboard fronts on cabinets for easy communication between caregiver and patient.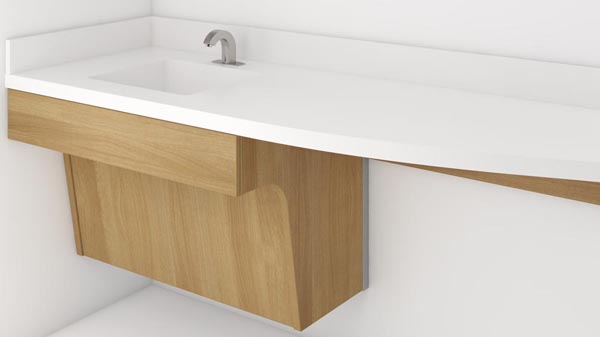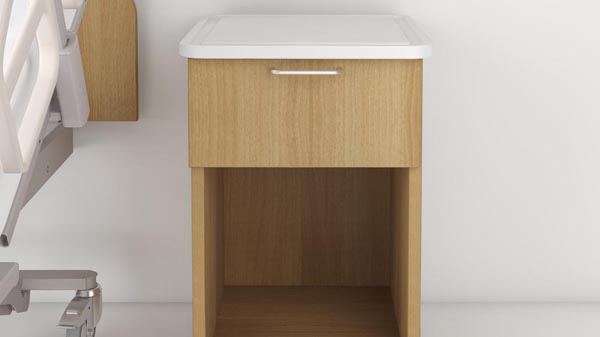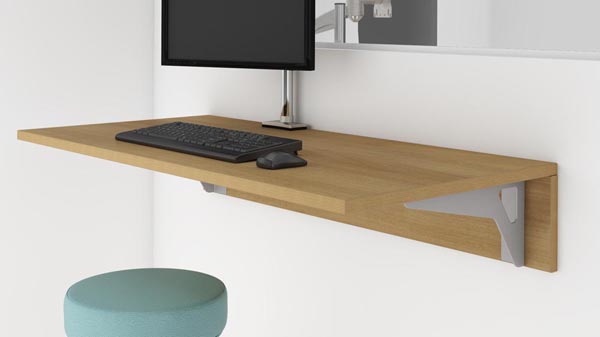 Asymmetrical counter surfaces available in a vast array of materials and finishes.
Bedside table with spill guard thermoformed top.
Wall-mounted rectangular surfaces available for decentralized nursing stations.
The long-term care room shows the versatility of Harmoniä in freestanding furniture designed to express the comfort of home thanks to its stylish thermoformed fronts.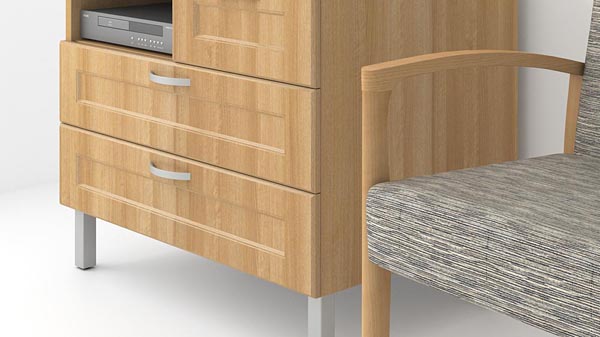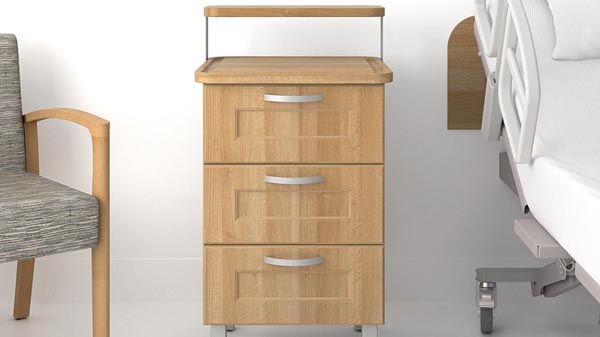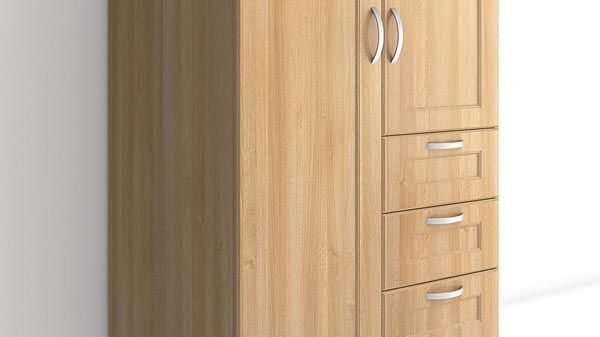 Multimedia dresser with thermoformed fronts and cable management to accommodate electronic equipment.
Bedside table with thermoformed fronts and top with spill guard.
Wardrobe unit with thermoformed fronts with minimal joints for better microbial control.
Lacasse Harmonia Healthcare Furniture Handle Options
More Harmonia Healthcare Furniture Examples
Let Us Help You Get The Right Furniture For Your Office. Our Sales Associates Have Over 30 Years Experience Each.
Delivery and Installation available nationwide. Call 856-368-9085 for more info. All Concept 400e is currently on sale for 50% Off.
Take Half Off List Prices in PDF.