Concept 3 Lacasse Office Furniture
Half Price Sale On Now - Call 856-368-9085 To Place Your Order or Ask Questions
The genesis of Concept 3 is an ingeniously simple design matrix.
Three classic office settings are interpreted in three heights with easy-to-select options that allow individual choice while staying closely connected to the core design. The final mosaic that emerges is always aesthetically pleasing, always functional, always Concept 3.
Each wall unit module is available in a choice of three heights - 33, 49 and 73 inches - offering looks and functionality at every level. The center section of all the wall units offers three different storage options. Concept 3 U-shap layout shown here in our new Natural cherry laminate finish with Willow grey. Anodized aluminum handles, legs and optional anodized aluminum frame doors with translucent inserts add high style and a contemporary look.
For the ultimate in convenience, Concept 3 offers three integrated office layouts that combine work surfaces and storage modules. The classic layout shown here comes together in minutes with a freestanding desk and a wall unit that can be interpreted in 73, 49 or 33 inch height. Anodized aluminum frames, handles and legs polish the stylish look. Finally, a solution that integrates cohesive design with just enough flexibility to create the office ensemble ideal for you.

The design signature of Concept 3 is logical simplicity with a distinct upscale accent. Modernist geometry with precise proportions and a skillful rhythm of levels and volumes is expressed in choice materials. Premium quality thermofused laminates are enhanced with metal accents in three carefully composed office layouts, one of which is the versatile U-shaped layout shown here in two-person configuration, with PanGram laminate panels in Ocean. You choose the height, color, details, additional components and accessories you prefer. Reversible left-right elements let you adapt the settings to suit your preference. With no left or right-handed restrictions, you can configure your workspace exactly the way you like it!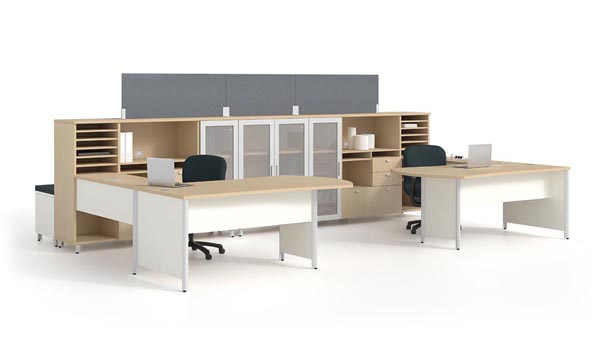 Within each Concept 3 office setting, the options are simple and, because of its ingenious design matrix, always come together with a professional look. Within a design framework of refined simplicity, a comprehensive selection of desks, wall units and storage modules, available in a choice of shapes and heights are easy to combine and juxtapose for a wide range of individual solutions.. Storage units are available in three configurations. Work surfaces can be arranged three ways. Create privacy for a 73-inch high, two-person layout with the addition of PanGram laminate panels in Clay and translucent screens, or keep the workspace open and flowing at the 33 or 49 inch height.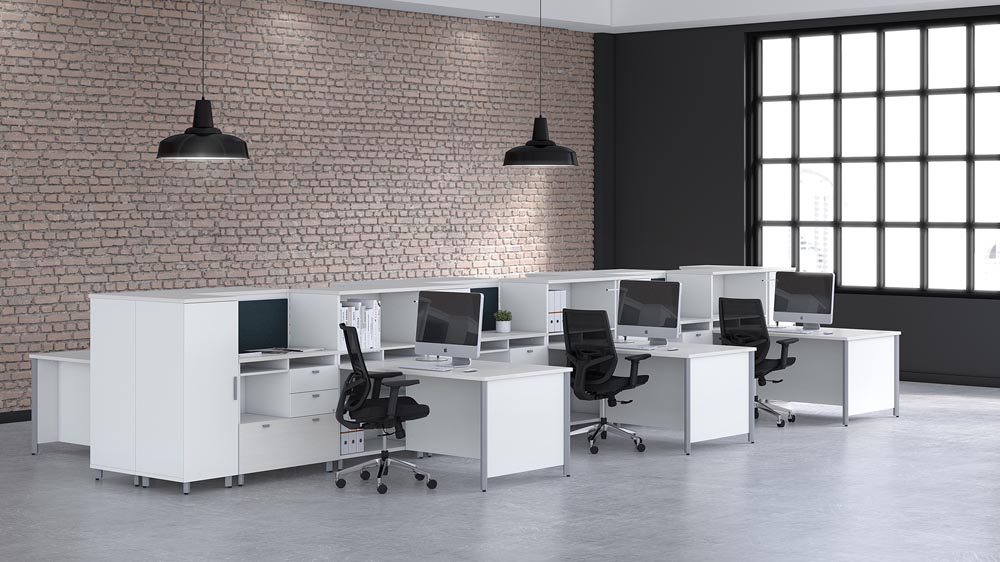 Concept 3 offers choice without complexity. Any of the Concept 3 designer office layouts gives you a high style, multifunction, elegant office with fully integrated work surfaces and storage. Concept 3 design accents include elegant anodized aluminum handles, legs and metal door frames with translucent acrylic door inserts. To add storage, choose from a selection of 18 or 36-inch wide modules in 3 heights, and in several different configurations to complete existing workstations. Because so many possibilities exist within Concept 3, your workstation can be a customized solution yhay suits your unique needs.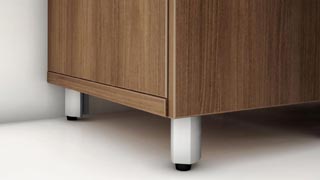 Concept 3 Aluminum Leg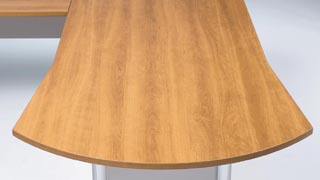 Concept 3 Conference Table Top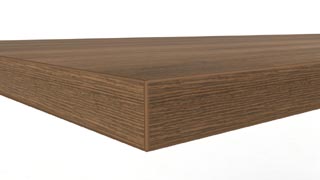 Concept 3 Edge Banding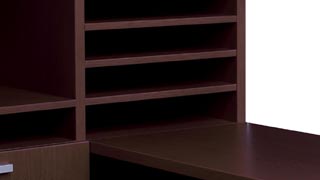 Concept 3 Pigeonhole Storage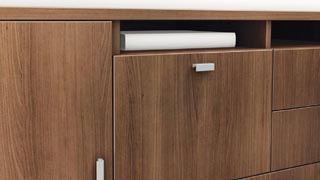 Concept 3 Storage Combo Detail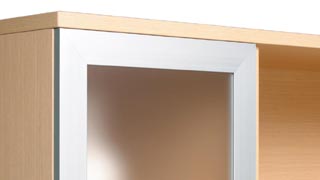 Concept 3 Translucent Door Detail
Let Us Help You Get The Right Furniture For Your Office. Our Sales Associates Have Over 30 Years Experience Each.
We're Here To Help You - Call Now 856-368-9085 - Half Price Sale On Now
Delivery and Installation available nationwide. Call 856-368-9085 for more info. All Concept 3 is currently on sale for 50% Off.
Take Half Off List Prices in PDF.