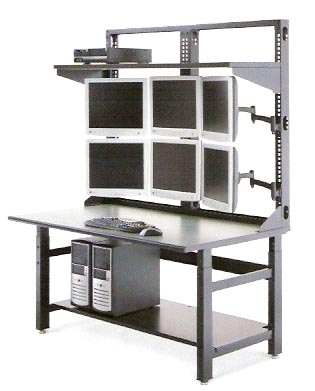 TechWorks" is designed to be a durable, flexible and ergonomic solution for today's high-tech workplaces. Its design is ideal for telecommunications, computer diagnostics and laboratories. Individual operators have the ability to adjust their workspace height and to custom build configurations for their individual tasks, the placement of tools, parts, air and vacuum services, and lighting. This will assure employers of peak productivity and safety while creating a user-friendly enviroment.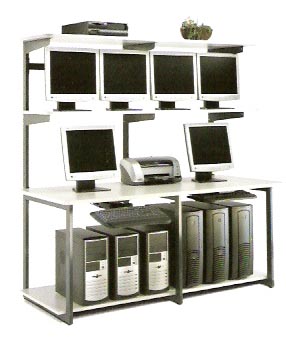 The e*LAN Computer Racking System is an efficent, cost-effective solution for network support. Five standard configurations meet virtually any need and ship complete in one carton. Stations feature spacious worksurfaces, full-width server shelves and multiple wquipment shelves that adjust in 2" increments. It's simply the best value on the market for open racking systems! Add or take away shelves as your needs change. Optional 2" diameter locking casters are easy to install and allow the stations to become mobile.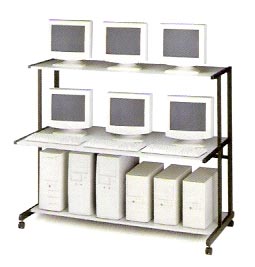 Mayline's most economical solution for supporting networking hardware! Affordable yet rugged with heavy-duty construction.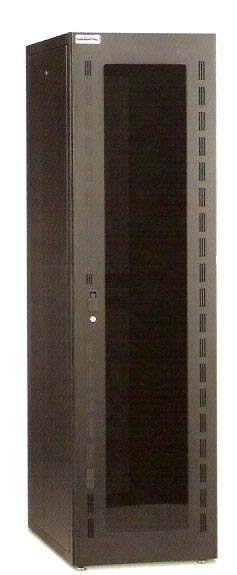 Look no further for the ultimate enclosure system,Mayline Network Product's Data/LAN Cabinets (DLC). Using the highest quality materials and components, DLC Cabinets are backed by a lifetime warranty. Intelligent designs can be found throughout, addressing ventilation, cable management, equipment access, and security. Combine these features with its refined appearance and the DLC Cabinets will turn any data center into a state-of-the-art facility.